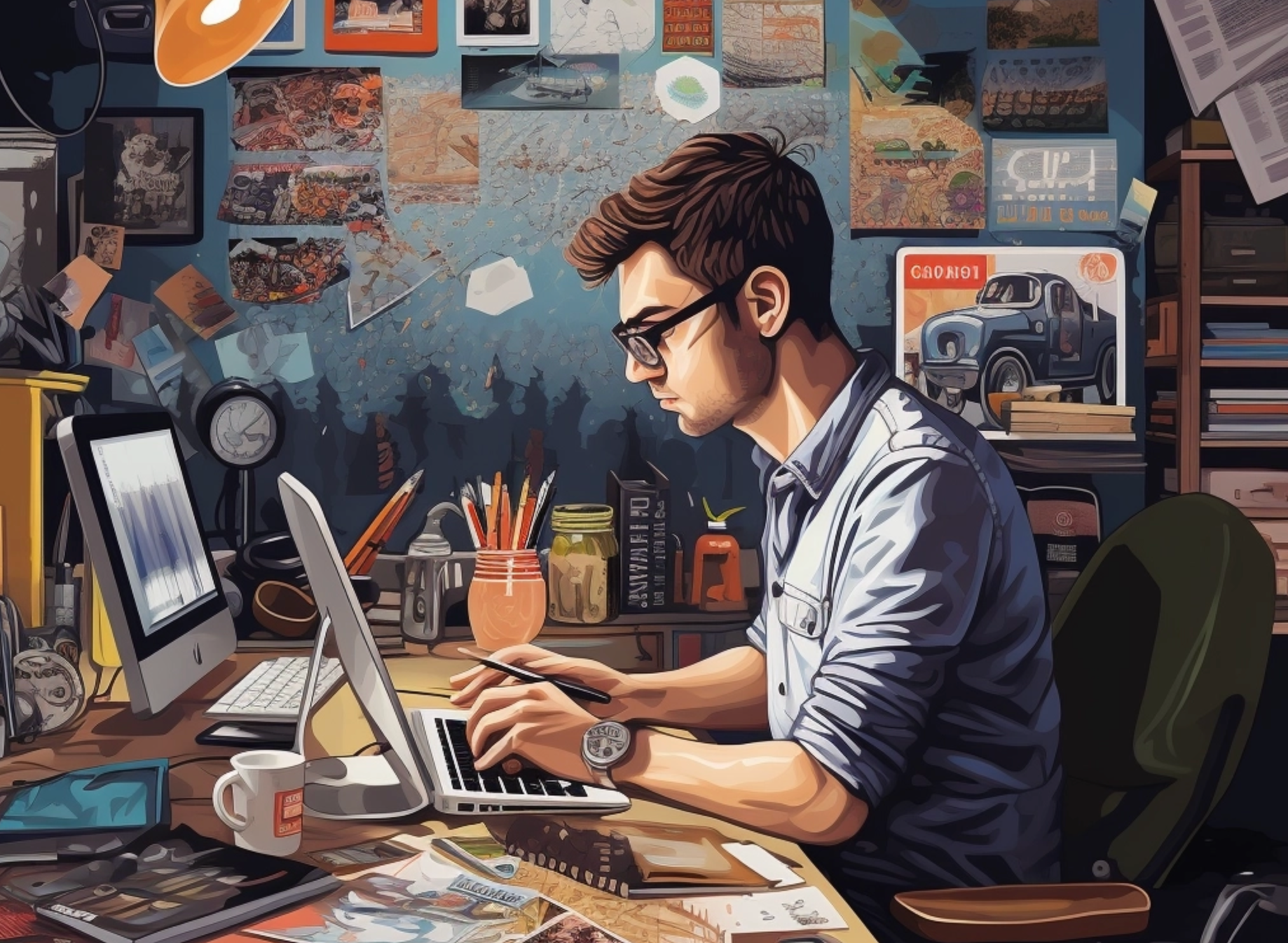 20 Best AI Marketing Tools for 2023: A Comprehensive Guide
In today's fast-paced digital landscape, businesses strive to stay ahead of the curve. One way they achieve this is by leveraging the best AI marketing tools to enhance their marketing strategies. These cutting-edge tools not only improve efficiency but also offer personalized customer experiences and reduce human errors. In this blog post, we will explore various best AI marketing tools that help marketers excel in content creation, social media marketing, email campaigns, SEO optimization, customer support, and analytics. Get ready to unlock the potential of AI and transform your marketing game.
Short Summary
AI marketing tools offer businesses improved accuracy, personalized customer experiences, and increased efficiency.
AI-powered marketing tools such as Jasper.ai and ChatGPT enable marketers to create optimized content for search engine visibility efficiently.
AI Tools such as Smartly.io, ManyChat, Zapier and Seventh Sense provide automated email campaigns tailored to individual customers with improved conversion rates and SEO optimization capabilities, respectively
Top AI Marketing Tools for Content Creation
Content is king, and AI marketing tools like Jasper.ai and ChatGPT are rapidly gaining popularity for their ability to streamline the content creation process. These tools help marketing teams create high-quality content and improve visibility on search engines, all while saving time and resources.
By leveraging AI-powered marketing tools, marketers can quickly generate content that is optimized for search engine visibility.
Jasper.ai
Jasper.ai
is a leading AI-powered marketing tool that offers the following features:
Simplifies and accelerates content production
Leverages the GPT3-model developed by OpenAI, producing human-like text
Offers built-in templates for AIDA, Feature to Benefit, PAS, and Before-After-Bridge Frameworks
As a result, Jasper.ai becomes an invaluable asset for marketing teams.
This AI marketing tool can be used for social media posts, landing pages, email marketing campaigns, and blog content marketing strategies. E-commerce shops can benefit from Jasper.ai by generating product descriptions, Amazon product bullet points, titles, and meta descriptions with a single click.
Jasper.ai significantly reduces the time required for initial drafts by 80% and even generates artwork to accompany posts.
ChatGPT
ChatGPT
is an AI-powered writing assistant that offers support for:
This tool utilizes machine-learning technology to assist users in generating ideas or paragraphs when they face difficulty while working on a draft.
ChatGPT can be employed to generate target keywords, outline articles, compose sections of an article, and even create social media posts to promote an article.
However, ChatGPT should not be considered a reliable source of information due to its data source being updated only up to 2021 and containing false information. It is more suitable as a writing assistant than relying on it to compose an entire blog.
AI Tools for Social Media Marketing
Social media marketing is a crucial aspect of any successful marketing strategy. AI tools like Smartly.io and ManyChat are designed to automate and optimize social media campaigns, resulting in better engagement and improved results.
These tools help marketing teams manage content across various social media platforms and enhance their online presence.
Smartly.io
Smartly.io is an AI-powered tool that specializes in content creation and copywriting for digital marketing, offering ad testing and management capabilities across multiple channels. It leverages AI to optimize the timing and frequency of customer communication based on their current position in the customer journey.
Smartly.io offers a wide range of features, including:
AI Idea Brainstorming for distinct content concepts
AI Caption Writing for crafting custom captions
Transforming lengthy content into more accessible pieces for sharing
Moreover, it provides Post Scheduling to arrange and time posts with ease, as well as Auto-Suggested Hashtags and a Hashtag Search and Manager for better content management and visibility.
ManyChat
ManyChat is a chatbot platform that enables businesses to automate conversations on various messaging platforms, like:
ManyChat can help boost product sales, customer engagement, generate qualified leads, and deliver instant support through personalized conversations.
ManyChat offers a free version, and the Pro plan is available at a cost of $15 per month. By using ManyChat, businesses can enhance customer engagement, acquire qualified leads, and provide immediate assistance through customized conversations.
AI Marketing Tools for Email Campaigns and Automation
Email campaigns and automation are essential components of a successful marketing strategy. AI marketing tools like Zapier and Seventh Sense have revolutionized the way businesses approach email campaigns by providing efficient, data-driven solutions that improve customer engagement and sustain brand loyalty.
These tools allow businesses to create automated campaigns that are tailored to the individual customer, ensuring that each customer is satisfied.
Zapier
Zapier is an online automation tool that connects various web applications, allowing users to automate routine tasks without the need for coding or developer assistance. By utilizing machine-learning logic, Zapier streamlines email marketing and customer engagement, promoting efficiency in terms of time and resources. The advantages of utilizing Zapier include time and resource savings, as well as reducing the necessity for manual labor.
Moreover, it enables users to automate tasks without the need for coding or relying on developers to create the integration. Zapier can be used to automate processes like sending emails, generating customer support tickets, and producing social media posts.
Seventh Sense
Seventh Sense is an AI email marketing campaign tool. It ensures emails reach customers at the best time possible. It primarily integrates with Hubspot and Marketo accounts, but integration with other email marketing systems is also possible. Priced at $64 per month for Hubspot and $360 for 50K leads on Marketo, Seventh Sense leverages machine learning to gain insights into your audience and deliver emails that are tailored for the right time. This results in improved email conversion rates.
Seventh Sense is an effective tool for businesses looking to maximize their email marketing efforts. It is.
AI Tools for SEO Optimization and Keyword Research
Search engine optimization and keyword research are vital aspects of a successful marketing strategy. AI marketing tools like SurferSEO and MarketMuse help businesses gain actionable insights for content strategy and creation, ensuring their content is optimized for search engines and reaches the right audience.
These tools provide data-driven insights into the content that is already ranking for a given keyword.
SurferSEO
SurferSEO is an all-in-one SEO tool that helps businesses manage content strategy and creation. It offers the following features:
Optimization suggestions for improved search engine rankings
Keyword suggestions to optimize content for better visibility
SurferSEO assists with search engine optimization and can be a valuable tool for businesses looking to improve their online presence.
The tool utilizes its proprietary algorithm to optimize entire articles based on chosen keywords and the SERPs, ensuring that the article meets the user's search intent. SurferSEO's basic plan is priced at $49 per month, making it an affordable option for businesses looking to enhance their SEO efforts.
MarketMuse
MarketMuse is an AI tool that helps businesses build content marketing strategies, analyze competitors, and optimize content for search engines. By leveraging machine learning and artificial intelligence, MarketMuse assesses content, proposes topics for coverage, and generates briefs to aid brands or agencies in creating superior content.
The platform assists users in researching topics, planning content, and crafting optimized content tailored to their target audience. By utilizing MarketMuse, businesses can enhance their SEO performance and reach more readers, making it a valuable addition to their marketing toolkit.
AI Tools for Customer Support and Chatbots
Customer support is a crucial aspect of any business, and AI tools like Tidio AI and ChatBot by LiveChat help improve customer service and boost conversion rates. These tools provide automated customer support solutions, enabling businesses to focus on other aspects of their marketing strategies.
AI tools are becoming increasingly popular as they can provide a more efficient and cost-effective solution.
Tidio AI
Tidio AI offers a range of tools and features that enable businesses to use artificial intelligence for automated customer service. This technology can help improve conversion rates and achieve optimum efficiency. The platform includes a conversational AI chatbot that uses deep learning to assist businesses in elevating their customer support and boosting sales.
Tidio AI provides the following features and benefits:
Automated customer service, sales, and marketing capabilities
Tools for customer segmentation, analytics, and reporting
Improved customer satisfaction and loyalty
Time and resource savings
ChatBot by LiveChat
ChatBot by LiveChat is an AI chatbot builder for websites that uses natural language processing and machine learning to deliver accurate and helpful responses to customer inquiries. The platform offers various pricing plans, with the Starter plan priced at $52/month, the Team plan at $142/month, and the Business plan at $424 monthly.
By utilizing ChatBot by LiveChat, businesses can provide efficient and effective customer support, enhancing the overall customer experience and boosting their bottom line.
AI Tools for Analytics and Reporting
Data-driven decision-making is essential for businesses in today's competitive market. AI tools like Amplitude and MonkeyLearn provide detailed insights and analytics to help marketers make informed decisions and optimize their marketing campaigns for maximum impact.
These tools allow marketers to track customer behavior, analyze trends, and identify opportunities for improvement. They are the greatest.
Amplitude
Amplitude is an AI-powered predictive analytics tool that offers user segmentation and personalization for in-app onboarding experiences, improving customer engagement and retention. By understanding user behavior and leveraging AI technology, Amplitude allows businesses to create personalized experiences that resonate with their target audience and drive growth.
With its comprehensive data analytics obtained from multiple sources, Amplitude enables users to segment users into appropriate user cohorts and act on the data to build personalized in-app onboarding experiences.
MonkeyLearn
MonkeyLearn is a machine learning analytics tool that:
Extracts insights from customer feedback, helping businesses improve satisfaction and loyalty
Leverages advanced natural language processing algorithms to gain insights from unstructured text data
Examples of such data include customer reviews, social media posts, and support tickets
By leveraging MonkeyLearn, organizations can:
Gain a better understanding of customer feedback
Make informed decisions that lead to improved customer satisfaction and loyalty
Streamline business workflows
Use it as an essential tool for any data-driven marketing strategy.
Benefits of Using AI Marketing Tools
The use of AI marketing tools offers numerous benefits for businesses. These tools eliminate human errors, provide precise data collection and analysis, and create personalized customer experiences that drive engagement and loyalty. From content creation to customer support, AI marketing tools have revolutionized the way businesses approach marketing and have become integral to their success.
However, it is essential to remember that while AI tools can offer valuable insights, human emotion and creativity still play a crucial role in crafting marketing strategies that resonate with audiences. With the rapid advancements in AI technology, businesses that adopt AI marketing tools now will be well-equipped to keep up with their competitors and stay ahead of the game.
By leveraging AI-powered tools, marketers can optimize their campaigns, maximize efficiency, and augment customer experiences, ultimately driving growth and success in the digital landscape.
Summary
In this comprehensive guide, we have explored various AI marketing tools that can help businesses excel in content creation, social media marketing, email campaigns, SEO optimization, customer support, and analytics. By leveraging these cutting-edge tools, businesses can stay ahead of the competition, enhance customer experiences, and boost their bottom line. Remember that while AI offers valuable insights and automation, the human touch of creativity and emotion remains vital to crafting successful marketing strategies. Embrace the power of AI and transform your marketing efforts today.
Frequently Asked Questions
What is an AI marketing tool?
AI marketing is a tool that leverages artificial intelligence technology to boost the efficiency of marketing campaigns. It does this by automating customer segmentation, predicting customer behavior, and helping to create more effective targeted campaigns.
AI marketing tools are growing in popularity as they enable marketers to stay ahead of the competition and remain agile in the ever-changing marketing landscape.
What is the best AI for market research?
For the best AI for market research, we recommend leveraging OpenAI-powered tools like SurveyMonkey AI, Optimizely, Chatbot Platforms, Receptiviti, and MonkeyLearn. These platforms provide comprehensive market research capabilities that are essential for understanding customer needs and optimizing operations.
How to use AI as a marketing tool
Using AI as a marketing tool involves leveraging its capabilities to optimize campaigns and drive better customer engagement. This includes using AI for content personalization, data analytics, media buying, automated email marketing, chatbots, forecasting sales, and improving the customer experience.
By harnessing the power of AI, marketers can build meaningful connections with their consumers and increase their reach.
What is the AI tool to generate marketing plans?
An AI marketing plan generator is a powerful tool that helps marketers quickly and efficiently create an effective marketing plan. It uses AI-powered algorithms to evaluate data and generate tailored strategies for target audiences.
What are the top-rated AI marketing tools for content creation?
Jasper.ai and ChatGPT are widely considered to be the top-rated AI marketing tools for content creation, enabling businesses to create higher-quality content quickly and easily while improving their visibility on search engines.
These tools are designed to help businesses save time and money by automating the content creation process. They can generate content that is optimized for search engine rankings, helping businesses reach more potential customers. Additionally, they can help businesses create content that is more engaging and relevant to their target audience.
Written by