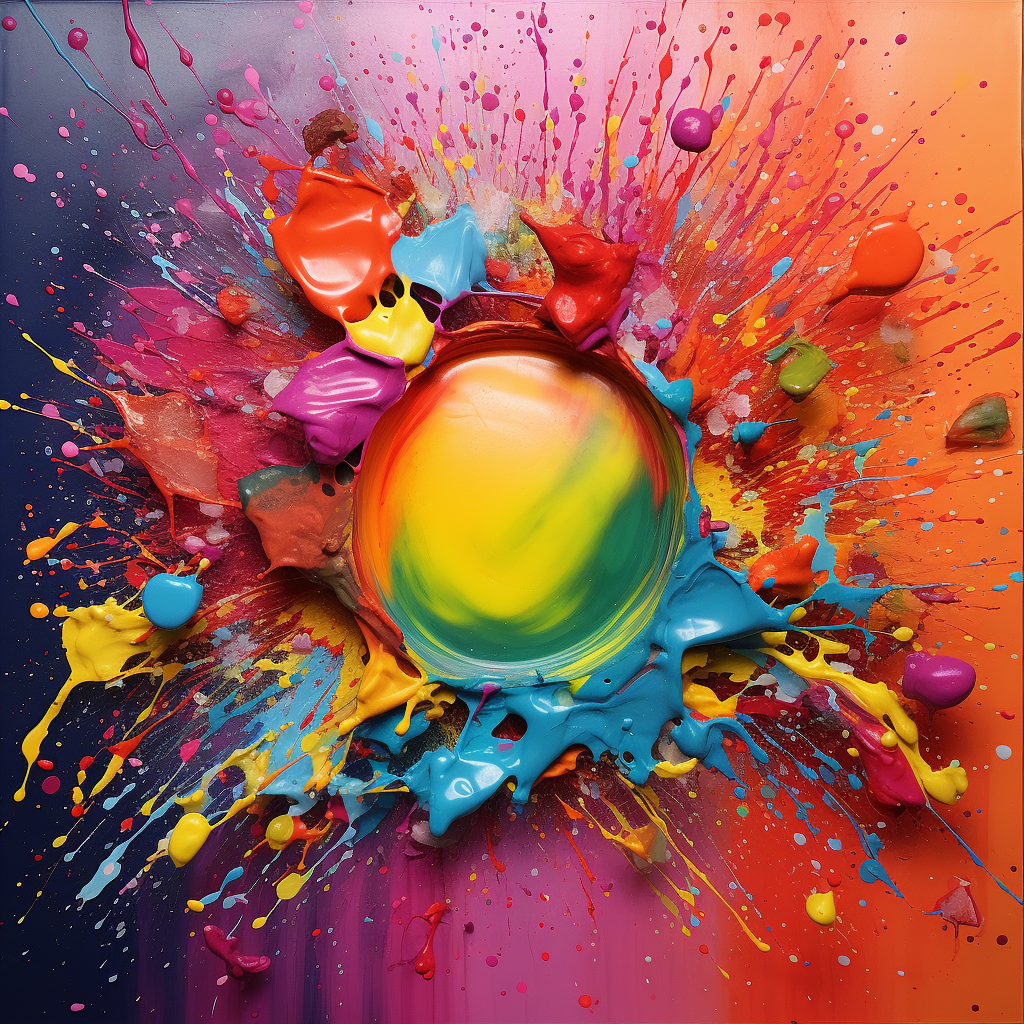 Best Stable Diffusion Alternatives for 2023
Short Summary
Explore AI image generation tools to create visuals based on text descriptions and modify diffusion models.
Assess your creative goals and consider cost, flexibility, and user reviews when selecting an AI image generator for your project.
Balance quality and cost by finding a high-quality tool that offers customization and free trial periods.
Exploring AI Image Generation
However, while these tools have paved the way, they are just the tip of the iceberg. The technology behind AI image generation is constantly evolving, with new and improved tools hitting the market regularly.
The power of AI image generation lies not only in its ability to create stunning visuals but also in its potential to transform the way we perceive and interact with digital art.
With AI image generation, you can create high-quality images that truly reflect your vision without needing extensive graphic design skills. In fact, AI-generated images are revolutionizing the world of digital art as they generate images effortlessly.
The Power of Text-to-Image AI
By using text-to-image generation platforms, you're not just creating images, but paving the way for a new era of creative expression. These platforms are decentralizing the creative process, breaking down barriers, providing new avenues for expression, improving productivity, and offering professionals and enterprises additional options.
Extraordinary Image Creation Capabilities
However, when it comes to photorealism for human subjects, Adobe Firefly falls short compared to Midjourney.
Top Stable Diffusion Alternatives in 2023
These alternatives offer the versatility to generate visuals based on text descriptions and modify diffusion models with additional criteria. They can be employed for a variety of purposes, such as image and video processing, making them a versatile addition to your creative toolkit.
Innovative AI Art Generator Apps
This offers creatives a one-stop-shop for all their creative needs.
High-Quality AI Image Generation Platforms
Stable Diffusion XL, the most recent version of Stable Diffusion, is currently in its Beta phase but promises to deliver even more advanced features and capabilities.
To choose the right platform, it's essential to consider your specific needs. If you're looking for a tool with high-resolution output and a wide range of customization options, then Adobe Firefly might be the right fit. If cost-effectiveness is a priority, then a tool like Bing Image Creator, which offers a free trial period, could be a better option.
Accessible Text-to-Image Solutions
In the world of AI image generation, accessibility is key. User-friendly text-to-image solutions that cater to a wide range of users, from beginners to experts, are an essential part of the ecosystem. Some examples of these solutions include:
These platforms are not only powerful but also easy to navigate and use. They ensure that even those with limited technical knowledge can harness the power of AI to create stunning visuals.
For those looking for a free alternative to Stable Diffusion, ControlNet is a great option. This neural network structure can regulate diffusion models by introducing additional conditions, making it a flexible and cost-effective solution.
Comparing Stable Diffusion Alternatives
With so many alternatives to Stable Diffusion available, how do you choose the right one? The key lies in evaluating each option based on performance, customization options, and integration capabilities. While all alternatives offer their own unique features and benefits, they may differ based on the task and complexity of the prompt.
Performance and Output Quality
When it comes to AI image generators, performance and output quality are of paramount importance. The quality of the generated images directly impacts the effectiveness of the tool in achieving your creative objectives.
For instance, while Stable Diffusion is known for its ability to generate highly detailed images, its output quality is not as high as that of Midjourney. Therefore, if high-quality images are a priority, Midjourney could be a more suitable choice.
In the end, the best tool is the one that can deliver the highest quality output that meets your specific requirements within a timeline and budget that align with your project's goals.
Customization and Flexibility
Customization and flexibility are two other essential factors to consider when evaluating Stable Diffusion alternatives. These features enable the diffusion alternative to be tailored to the unique requirements of the organization or situation, thus facilitating successful adoption and positive outcomes.
By offering a range of customization options, these tools allow users to create unique and personalized visuals that truly reflect their vision. This can include customizing the visuals to fit the organization's branding or creating visuals that are optimized for a particular platform or device.
Ultimately, the more customization and flexibility a tool offers, the more value it provides to its users, making it a crucial factor to consider when choosing an AI image generator.
Integration with Audio and Video Files
It's important to note that not all AI image generators offer this feature, so if this is something that's important to you, make sure to choose a tool that does.
Tips for Choosing the Right AI Image Generator
Choosing the right AI image generator can be a daunting task, especially with the plethora of options available. However, by following these guidelines, you can make an informed decision that aligns with your creative goals, budget, and user preferences. Consider the following factors:
The type of images you aim to generate
The cost of the tool
The tool's flexibility
User reviews and testimonials
By evaluating these factors, you can ensure that the tool you choose is the most suitable for your project and will aid you in attaining your desired result.
Remember, the best AI image generator for you is the one that meets your specific needs and helps you bring your creative vision to life.
Assessing Your Creative Goals
Before selecting an AI image generator, it's important to assess your creative goals. This means understanding what you want to achieve with the tool and the specific requirements you have.
If cost-effectiveness is a priority, a tool with a free trial or a subscription-based pricing model may be more suitable. In the end, your creative goals should guide your choice of an AI image generator, helping you find a tool that fits your specific needs and helps you achieve your objectives.
Balancing Quality and Cost
In any project, balancing quality and cost is crucial. This is especially true when selecting an AI image generator. While you want a tool that can produce high-quality images, it's also important to consider the cost of the tool.
One approach to balancing quality and cost is to utilize a high-quality AI image generator that is cost-effective and provides a high degree of customization. Additionally, a platform that offers a free trial period can be used to assess the quality of the output prior to committing to a subscription.
Ensuring that you're getting the best value for your investment will not only save you money in the long run, but will also guarantee that you're getting the best possible results from your chosen AI image generator.
Exploring User Reviews and Testimonials
User reviews and testimonials are a valuable resource when choosing an AI image generator. These firsthand accounts can provide insights into the performance, usability, and reliability of various tools, helping you make an informed decision.
Remember, while reviews can provide valuable insights, they should be just one factor in your decision-making process. It's also important to consider your specific needs and preferences to ensure that the tool you choose is the best fit for you. In just a few words, don't rely solely on reviews, but also evaluate your personal requirements.
Summary
Frequently Asked Questions
What is the best alternative to Stable Diffusion?
Considering the recent reviews by the G2 Community, the best alternative to Stable Diffusion is one of the top 10 alternatives listed. Check out these options to find the most suitable replacement for your needs.
What makes Stable Diffusion stable?
Stable diffusion is an energy-based model that learns to generate images by minimizing an energy function, ensuring close matches between the developed image and the input text description.
To do this, Stable Diffusion compresses the image into a 48-times smaller latent space, which minimizes the amount of numbers it needs to crunch. As such, Stable Diffusion is able to remain stable in creating images closely matching input text.
Is Stable Diffusion the same as DreamStudio?
Stable Diffusion and DreamStudio are connected, with DreamStudio being an easy-to-use interface for the Stable Diffusion image generation model. The model is a fast, efficient natural language processing tool that can understand the relationships between words and images, allowing users to create custom images from text prompts.
What is AI image generation?
AI image generation is the process of using AI to create images from natural language descriptions or text prompts.
What are the most popular alternatives to Stable Diffusion?
Written by